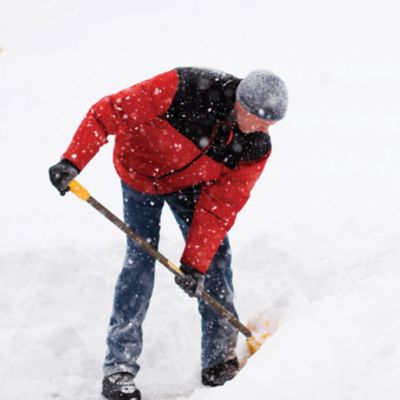 Winter's snow and ice (and the things we use to move and melt them) can wreak havoc on footpaths, car parks and other areas surrounding your facility. When snow begins to melt in the UK, facility damage is revealed and spring maintenance begins. New Pig, the worldwide leader in leak and spill management and seller of maintenance products, provides some suggestions for handling those hidden hazards and improving the overall appearance of your workplace.
Protecting and fixing car parks and walkways
Salt, ice melt, and aggregate can help prevent slips and falls on icy walkways. But they also build up on footpaths and car parks and get tracked indoors, damaging flooring materials. Also, some ice melting products can pit concrete and asphalt.
Sweeping footpaths and car parks can help minimise damage caused by ice melt and anti-slip agents. Collecting and properly disposing of excess product helps minimise damage to walking surfaces and helps preserve streams and other bodies of water.
Crews performing this duty can note cracks, potholes or uneven walking surfaces that may have been caused by inclement weather. Unexpected variations in a walking surface are a common cause of tripping injuries.
Various patching products can help fill anything from a hairline crack to a large pothole. Consider time restraints when choosing a patching product. For instance, if a product has a three-day cure time, determine whether this is practical for the area being repaired.
Keeping people off the grass
Ploughed snow can pile up at the edge of car parks and other perimeters, sometimes harming grass and landscaping. Snow and ice can also make people divert through grass-covered areas, forming slippery, muddy trails.
Temporary barriers, such as those used at construction areas, can help bar people from areas where new grass has been planted. Groundskeepers can use staked or freestanding posts, so that there's flexibility for use in different areas.
Find out more:
New Pig provide a comprehensive range of products for a clean and safe workplace from our online shop www.newpig.com.uk. Or why not give us call on 0800 919 900.